PRW publishes collection of Wadden Sea stories on dark sky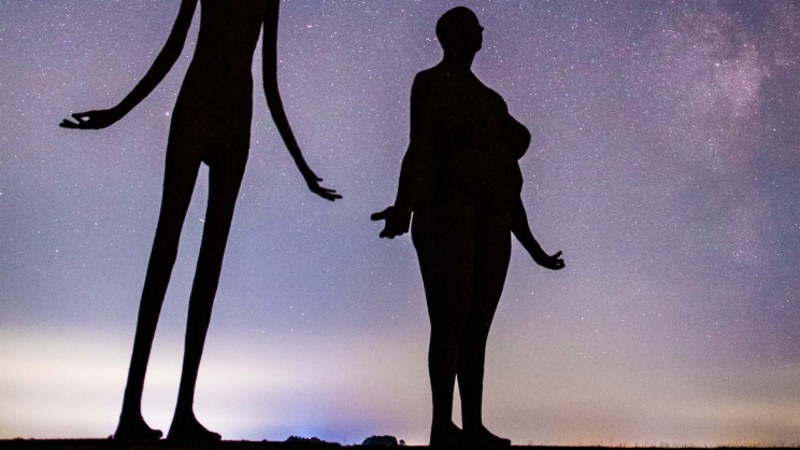 Commissioned by the Programme Towards a Rich Wadden Sea (PRW), the brochure "The day has eyes, the night has ears" was compiled with a selection of stories of the night, which were shared in many variations along the entire Wadden coast. The publication was produced in the framework of the Trilateral Dark Sky Initiative and is intended to support entrepreneurs and organizations with the implementation of the tourist offer about darkness, such as night excursions. The experience of darkness and quality of the night could contribute to more awareness and the importance of preserving this special value in the Wadden Sea World Heritage. "Good stories help with this", says PRW.
There is a strong relationship between darkness and cultural history. Darkness has colored our vocabulary, customs and habits. The nocturnal Wadden landscape has served as a source of inspiration for storytellers for centuries. The night as a decor for legends and mythical stories from the pre-Christianization period, as a background for natural phenomena and as a mirror of numerous moods. The brochure gives cultural history a place in the tourist offer and shows how the stories of the dark can inspire to develop new offers.
The project was supported by PROWAD Link.